UT-12 | Journey Through Time Byway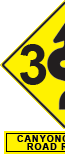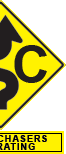 Distance: 64.6 Miles (103.96 km)
Rating: 3-C, A Journey Through Time Scenic Byway offers plenty of turning opportunities to keep the technical rating up, but not so much that newer riders will feel overwhelmed. C-rating because of "gummy worms" in sections near Boulder, Utah. Ratings Explained »
Travel: North to South for best results
Start: Torrey, Utah
End: Escalante, Utah
Fuel: Available in Torrey, Boulder and Escalante, Utah.
Along the Way: Stop in Boulder, Utah for food at the Hell's Backbone Grill, then if you have time, head east on the Burr Trail. It turns to dirt after about 30 miles or so, but the scenery is epic. Boulder is also home to the Anasazi State Park Museum.
Highlights: The changing terrain as you climb over Boulder Mountain, then drop back towards Escalante, Utah is mind blowing. The road climbs really high in elevation so you can expect downright cold temperatures even in summer before dropping back into desolate, rocky desert. All first time visitors are required by us to stop when you reach "The Backbone". Get off your bike, take off your helmet and just sit and look out at the world and listen to the wind blow. That's an order.
Advisories: Be mindful of your speed as you drop into Boulder, A local Sheriff hangs out at the Anasazi Museum to nab complacent speeders who coast down the gentle hill entering town from the north. The 90-degree turn in Boulder is a lot tighter than it looks.
View Larger Map
Summary
Leave it to Utah to give such a brilliant road such a lame name (A Journey Through Time Scenic Byway). Despite the official designation, locals refer to this road simply as "The Backbone". We've ridden all over and still find this road to be one of our all time favorites.
Leaving Torrey, Utah and heading south the road starts out among high-desert scrub and ascends into juniper tree's and eventually into aspen as it climbs up and over Boulder Mountain. Look to the east for glimpses of the distant red-rock Moab backdropped by the La-Sal mountain range. The road is wrought with corners that are just a little too tight to be called sweepers, but flow well enough to allow for a brisk pace – be careful of free-ranging cattle.
After cresting Boulder mountain you'll begin dropping towards the town of Boulder, Utah and you'll overlook a sea of rumpled beige rock reaching out to the horizon – this is where the road will soon take you. Be sure to stop in Boulder at Hell's Backbone Grill – fantastic food with the best oatmeal we've ever had.
As you continue the road clings to narrow ledges cut impossibly into rock walls before it climaxes at the section that gives the road its nickname of "The Backbone"; a narrow ribbon of pavement follows an equally narrow ridge of rock. The road climbs and drops through the endless expanse of iron-rich, rusty stone, like a scene from the Coyote and Roadrunner cartoons, before the cornering calms down into an average two-lane route a few miles shy of the town of Escalante, Utah. You can run the road in either direction, but we feel the road flows better when ridden from North to South.
---
Road Rating System
The first part of our rating describes how technical we feel that road is. Numbers one through five with five being the most technical and one being a more mellow road with few challenging corners. The second half of the rating is a letter grade. A rating of "A" would be a road that is in great condition and a grade-F would be a crumbly, slippery or degraded surface.
---
More Utah Roads