UT-35 | Wolfcreek Pass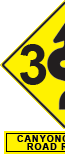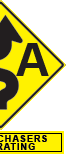 Distance: 68.3 Miles (109.92 km)
Rating: 3-A, The technicality of the sweeping corners is directly proportionate to the speed traveled. The faster you go, the trickier they become. Ratings Explained »
Travel: Either direction for best results
Start: Francis, Utah
End: Duchesne, Utah
Fuel: Available in Kamas, Hanna, Tabiona and Duchesne, Utah
Along the Way: The log cafe in Hanna, Utah serves greasy burgers and fresh pies daily. Local motorcyclists are usually hanging out here on weekends.
Highlights: Gloriously tacky traction properties offer loads of confidence and predictably engineered corners make for highly entertaining riding. Dipping elevation changes add to the fun factor.
Advisories: Wolfcreek will lull you into traveling at a brisk pace, however a few corners are far tighter than they look. Watch out for "sportsmen" who will pull out and pull off without warning, tend to drive slowly and pay little attention to that "bothersome" double-yellow line. Watch out for sheep drives during spring and autumn months. Local Sheriff's occasionally drive this route in a white or silver SUV.
Summary
Located less than an hour from downtown Salt Lake City, it is a favorite day ride for many Wasatch-Front locals.
Wolfcreek Pass is about 70 miles from end to end but the western 35 miles are pure joy. As recent as 2002, Wolfcreek pass was not paved all the way through and still doesn't show up on many maps. As a result, few people travel in this area so traffic is virtually nonexistent; a special trait for a road that is so close to so many people.
Leaving the small town of Kamas behind the road begins by meandering along a creek popular among fly fishermen. (The video to the right is running the opposite direction described here) The road is mellow until it comes into a big opening an passes a very large parking lot on the East side of the road used for inspecting hunting tags during the deer hunt, however, local law enforcement likes to hang out here. The road will turn into the mountains and you'll pass an ominous sign warning of tight corners and that motorcyclists and semi-truck drivers need to be careful, but this is where the road really improves. Quick kickers mixed in with 270-degree sweepers carry you to almost 10,000 feet of elevation and while most corners are gloriously engineered and very predictable, take heed to signs that warn of slower speeds because there are a handful of turns that are significantly tighter than the others.
Once near the top the world will be devoid of vegetation and you'll begin a wonderful descent back down through a more consistent series of tighter corners before opening back up into a wide valley. Pay attention to the rock formations on the south side of the road, the farther away you get from Salt Lake City the more red the rock becomes, a signature of Utah soil.
One of the reasons, besides proximity, that we love this road is the type of asphalt they used for construction. Larger (comparatively speaking) rocks were used in the slurry seal, providing uncanny levels of traction! Just beware, even a mild spill on this road can destroy leathers like a cheese grader. We use this road as an out-and-back to visit the Hanna Cafe in Hanna, Utah where we've spent many a Sunday afternoon eating greasy food, home made pie and talking bikes with the steady flow of Salt Lake motorcyclists who frequent the cafe on weekends.
Continuing past Hanna, Utah the road winds through a narrow clay butte canyon. The road mellows out into a gentle, meandering route before linking up at a T-intersection with UT-87. Turn right and head on in to Duchesne, Utah for more cafe options as well as plenty of gas stations.
---
Road Rating System
The first part of our rating describes how technical we feel that road is. Numbers one through five with five being the most technical and one being a more mellow road with few challenging corners. The second half of the rating is a letter grade. A rating of "A" would be a road that is in great condition and a grade-F would be a crumbly, slippery or degraded surface.
---
More Utah Roads