WY-20 | Dunraven Pass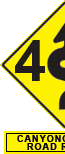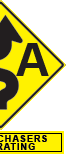 Distance: 18.6 Miles (29.93 km)
Rating: 4-A, The southern half is pristine, perfect condition with lots of technical corners. The northern half is showing slightly more wear and has far fewer corners Ratings Explained »
Travel: Either direction for best results
Start: Canyon Village
End: Tower Junction
Fuel: Available at Canyon Village and Tower Junction
Along the Way: This is the highest part of Yellowstone National Park, its also where you will be most likely to see more exotic wildlife, such as bears.
Highlights: Awesome views of untouched National Park landscapes, it is after-all, still Yellowstone National Park. Continue to the North-East gate for more tolerable Yellowstone riding and the toe of Beartooth Pass and Chief Joseph Highway.
Advisories: Depending on the time of the month, time of day or time of week, you may be dealing with lots of tourists, time it carefully for optimum riding pleasure. If you manage to hit this during off-peak times, be on the lookout for heavy handed Park cops (Parkies) who love to give out speeding tickets.
View
View in a larger map
Summary
Within the confines of Yellowstone National Park, almost all cornering opportunities are thwarted by slow moving tourist traffic. So for a road within "the park" to make it to our list it must be pretty special – and this one is. If we could compare a road to an erotic dance, which there is no way we possibly could, this would be that road. The majority of the road was repaved in 2006/2007 so it is in amazing condition. Billiard table smooth surface with few imperfections.
Leaving Canyon Junction and Canyon Village Visitors Center ride North on Grand Loop Road. For the first few miles, the road will be just as uneventful as the rest of the park, but within a few miles, roller-coaster hills start moving things higher and higher in elevation. Within a mile or two, the road becomes increasingly more technical and will gyrate erotically in a way you imagine the great mountain passes of the Alps would. Fast kicking corners with perilously exposed switchbacks offer little forgiveness to the over-eager or sloppy rider. With lots of short climbs and descents the road will carry you up and over 8800 feet to the top of Dunraven Pass where the asphalt degrades and bit and the road makes a sharp switchback to begin its descent towards Tower Falls.
Once over the top, and with Mt. Washburn in your rear-views, the road escapes the vegetation from the western side of slope and will now be on the barren, open eastern slope overlooking massive mountains and valleys far into the distance. Up here is where've we've seen the most bears, once even a Grizzly Bear and her two cubs, so be on the lookout. The cornering isn't as nice on this side, so you shouldn't mind slowing down a bit to keep an eye out for bear and elk, and because this is a national park, expect other drivers to be doing the same. Additionally, do not be surprised when cars are venturing over the double-yellow line.
---
Road Rating System
The first part of our rating describes how technical we feel that road is. Numbers one through five with five being the most technical and one being a more mellow road with few challenging corners. The second half of the rating is a letter grade. A rating of "A" would be a road that is in great condition and a grade-F would be a crumbly, slippery or degraded surface.
---
More Wyoming Roads