UT-14 | Cedar Canyon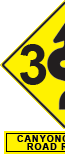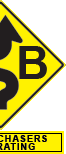 Distance: 40.4 Miles (65.02 km)
Rating: 3-B, Some fairly fun and technical corners on the western slope, out of Cedar City, but becomes increasly gentle and tame as you cross over towards UT-89 Ratings Explained »
Travel: West to East for best results
Start: Cedar City, Utah
End: Long Valley Junction, Utah
Fuel: Plenty of opportunities of gas along the way
Along the Way: Be sure to check out Cedar Breaks near the top
Highlights: Impressive cuts out of the rock walls on the Cedar City side eventually turn into epic views of the Dixie National Forest before entering massive meadows.
Advisories: The road climbs very high in elevation, so expect the potential for severe weather, plus despite the heat of summer southern Utah, it can get very cold up top
View Larger Map
Summary
Leaving the stifling heat of Cedar City the road begins a gentle meandering up Cedar Canyon. There is very little vegetation but just getting out of Cedar City is appealing. Soon the road starts to climb steeply and any surrounding traffic will slow severely. The road is notched impossibly into the rock walls and is very unforgiving to sloppiness. It is a very impressive engineering feat however. Once past the rock walls the road enters into a narrow slot canyon and begins the final climb to some of the highest points in the Dixie National Forest. Vegetation is suddenly much more prominent and temperature start to drop dramatically.
The best cornering of the route is here with one spectacular S-Curve as the crown jewel. Above the S-curve be sure to look off to west for some pretty majestic views looking back down towards the stifling heat of the valley floor. The road will make one final ascent through a series of gentle corners before coming into a massive alpine meadow. Past the meadow the road begins a gradual and mostly corner-less descent towards UT-89.
This road is best when traveled from West to East and combined with Cedar Breaks and Panguitch Scenic Byway (or just the reverse of all that).
---
Road Rating System
The first part of our rating describes how technical we feel that road is. Numbers one through five with five being the most technical and one being a more mellow road with few challenging corners. The second half of the rating is a letter grade. A rating of "A" would be a road that is in great condition and a grade-F would be a crumbly, slippery or degraded surface.
---
More Utah Roads