WA-31-A | Sullivan Lake Loop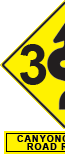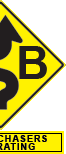 Distance: 17.2 Miles (27.68 km)
Rating: 3-B, Calm, sweeping corners through pine trees and past a pristine lake Ratings Explained »
Travel: Either direction for best results
Start: WA-31
End: Ione, Washington
Fuel: Ione, Washington
Along the Way: There isn't much up here as you are so close to the border
Highlights: The scenery and the distraction from the main route are what makes this little side road special.
Advisories: Roads suffer heavy snow loads, so don't expect immaculate ashpalt
Summary
Starting in the north, the road starts off somewhat unimpressive. Open meadows and a smattering of pine trees will be your watchful companions until you near the Ranger Station the road will begin to follow the meandering of Sullivan Creek on the west. As the road turns south you'll find yourself along the banks of Sullivan Lake and the road continues its serpentine path through the trees.
As you reach the southern tip of the lank, the road will turn East before diving south again and the road will get slightly more technical before it gradually straightens as it works its way back towards the main route and the quaint town of Ione, Washington.
This is not a technical blast through the trees, but much more of a leisurely stroll through a park. When ridden with that expectation, its a wonderful side road.
When you reach the main road, you have the option of re-connecting with it, or you can continue along the much smaller, much less traveled frontage road that sticks to the Eastern side of the creek. We always choose the road less traveled.
---
Road Rating System
The first part of our rating describes how technical we feel that road is. Numbers one through five with five being the most technical and one being a more mellow road with few challenging corners. The second half of the rating is a letter grade. A rating of "A" would be a road that is in great condition and a grade-F would be a crumbly, slippery or degraded surface.
---
More Washington Roads