CA-236 | Big Basin Highway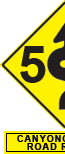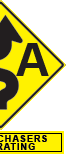 Distance: 17.0 Miles (27.36 km)
Rating: 5-A, If there are roads in Heaven, this is probably what they would be like Ratings Explained »
Travel: Either direction for best results
Start: Intersection at CA-9
End: Boulder Creek, CA
Fuel: Boulder Creek, CA
Along the Way: Solid yellow line, dotted yellow line, solid yellow line
Highlights: Immaculate asphalt and perfect corners
Advisories: Extremely technical road with limited to no visibility. Ride smart.
Summary
We call everything in this area the "Skyline Complex" because just about every single road here is impossibly fantastic. However, a few within the Skyline Complex do stand out. One such is the humble Great Basin Highway.
Diving right through the heart of California's oldest state park, Big Basin Redwoods. This area is, truly indescribably beautiful. This is home to one of the worlds largest continuous stands of ancient Coastal Redwoods. The road has been kept narrow and serpentine to prevent any disturbance to the ancient trees. It is this intimacy between the road and the massive stands of vegetation that make this road nothing short of a spiritual experience.
I find it hard to come up with words to describe the sensations and emotion that one feels while riding through these massive and ageless trees. Perspective and a somber appreciation for the moment at hand make this one of the best roads we've ever put tires to.
The road is exceedingly technical and we can not advise any new rider to take this route. Excessively tight, blind corners with precipitous elevation changes. We also beg that any bike with a loud exhaust system take another route to maintain the pristine nature of this area. It would be a shame to sully it with blaring engine noises. We fear that any kind of noise pollution will surely result in these roads being closed to motorcycles, similar to 17-mile drive in Monterrey, California.
Beyond that, this road is a special experience; one that a motorcyclist can really get the most out of. The shafts of filtered light, the pungent smells of bark and moss and the rich, deep colors of greens and browns. Purely magical.
---
Road Rating System
The first part of our rating describes how technical we feel that road is. Numbers one through five with five being the most technical and one being a more mellow road with few challenging corners. The second half of the rating is a letter grade. A rating of "A" would be a road that is in great condition and a grade-F would be a crumbly, slippery or degraded surface.
---
More California Roads